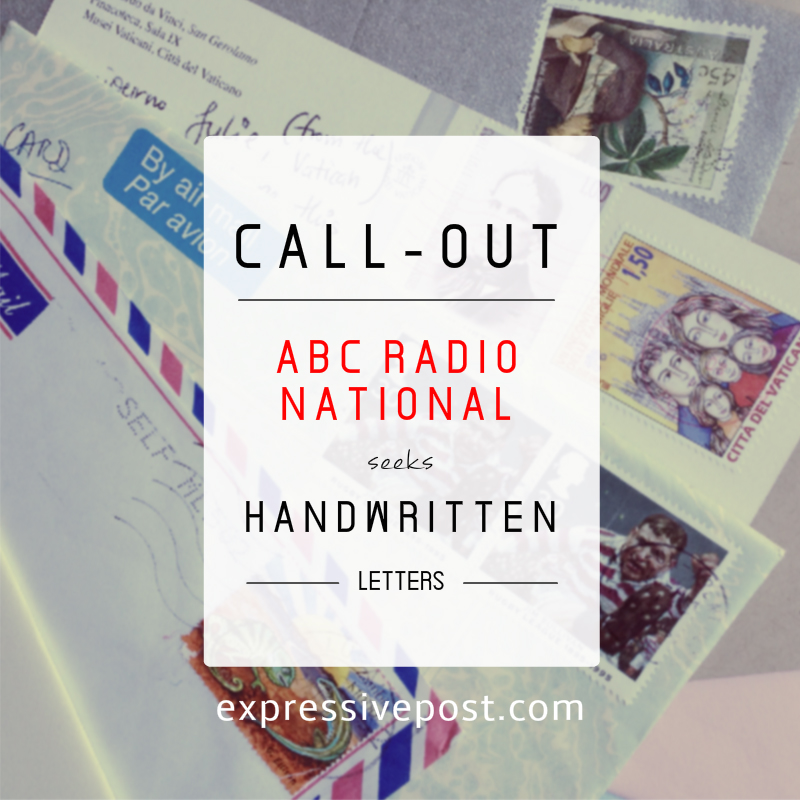 This is a call-out for handwritten letters from all over the world.
Have you always wanted to write a letter to a particular someone but haven't, for whatever reason?
Is there something you want to tell another person but it's a delicate topic, and you're not sure how they'll react? A topic so delicate that only a letter will do?
I'm testing a new idea for ABC Radio National that needs letters like these.
To participate, all you have to do is:
Write that special letter and post it to the address below.
Include your name and contact details.*
As part of the test run, I'll select the most compelling letters. Then I'll track down the intended recipient for each letter and deliver it to them. They'll read the letter for the first time on the show.
Be as creative as you like in interpreting this call-out. You can send letters of admiration, for instance. I'm also happy to accept typed letters if you have terrible handwriting. Bonus points for letters produced on typewriters.
The deadline for letters for this trial has been extended to Tuesday 15 November. Feel free to send your letter after this date if it would be cathartic for you.
Address:
Expressive Post
PO Box 325
Concord West NSW 2138
Australia
Intrigued by this call-out? Please share it far and wide.
* Note: Although I will know your name, you can choose to remain anonymous to the recipient, for instance, in cases of unrequited love.