I'm ridiculously excited to have a tiny story, 'The Wall', in Issue 10 of The Canary Press, a magazine I adore.
The covers by Gustavo Ortego are always brilliant.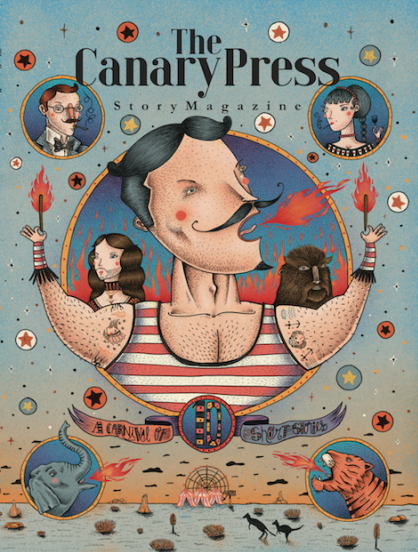 Here's one reason you should buy the magazine.
Here are several more:
Contents of Issue 10
Letters – Ryan O'Neill, Caitie Lawless
Etgar Keret – How to Make a Good Script Great
Carys Davies – The Quiet
Patrick Lenton – What is a Hornet
Chloe Smith – Hell is a Place
Paul Foot – Dalai Karma
Eric Yoshiaki Dando – When a Lion Attacks
Jennifer Mills – Blue, Red, Blue, Red, Blue
Julie Koh – The Wall
Dave Eggers – After I Was Thrown in the River and Before I Drowned
*
This beautiful illustration by Jeffrey Phillips accompanies my story.