Very excited to have a short story in HEAT.
HEAT is one of three new anthologies – HEAT, FLESH & TRASH – from cult Malaysian publisher, Fixi Novo, showcasing Southeast Asian urban fiction.
Edited by Khairani Barokka and Ng Yi-Sheng, HEAT also features stories by Gabriela Lee, Zed Adam Idris, Vina Jie-Min Prasad, Rewat Panpipat (translated by Marcel Barang), Nikki Alfar, Joseph Ng, O Thiam Chin, Christine V. Lao, Alexander Marcos Osias, Catalina Rembuyan, Hồn Du Mục, Maf Deparis and Ivery del Campo, Diyana Mohamad, Peter Zaragoza Mayshle, Lee Ee Leen, Zedeck Siew, and Bonnie Etherington.
My contribution to HEAT, 'The Procession', is a brand new story from my forthcoming UQP collection, Portable Curiosities. The HEAT editors, in their introduction to the anthology, describe 'The Procession' as a 'capitalist-polytheist fantasia' – a description I like very much.
HEAT, FLESH & TRASH will feature at Buku Fixi's booth at the London Book Fair, and will launch in London at Daunt Books on 11 April. Tickets for the launch are available at Eventbrite.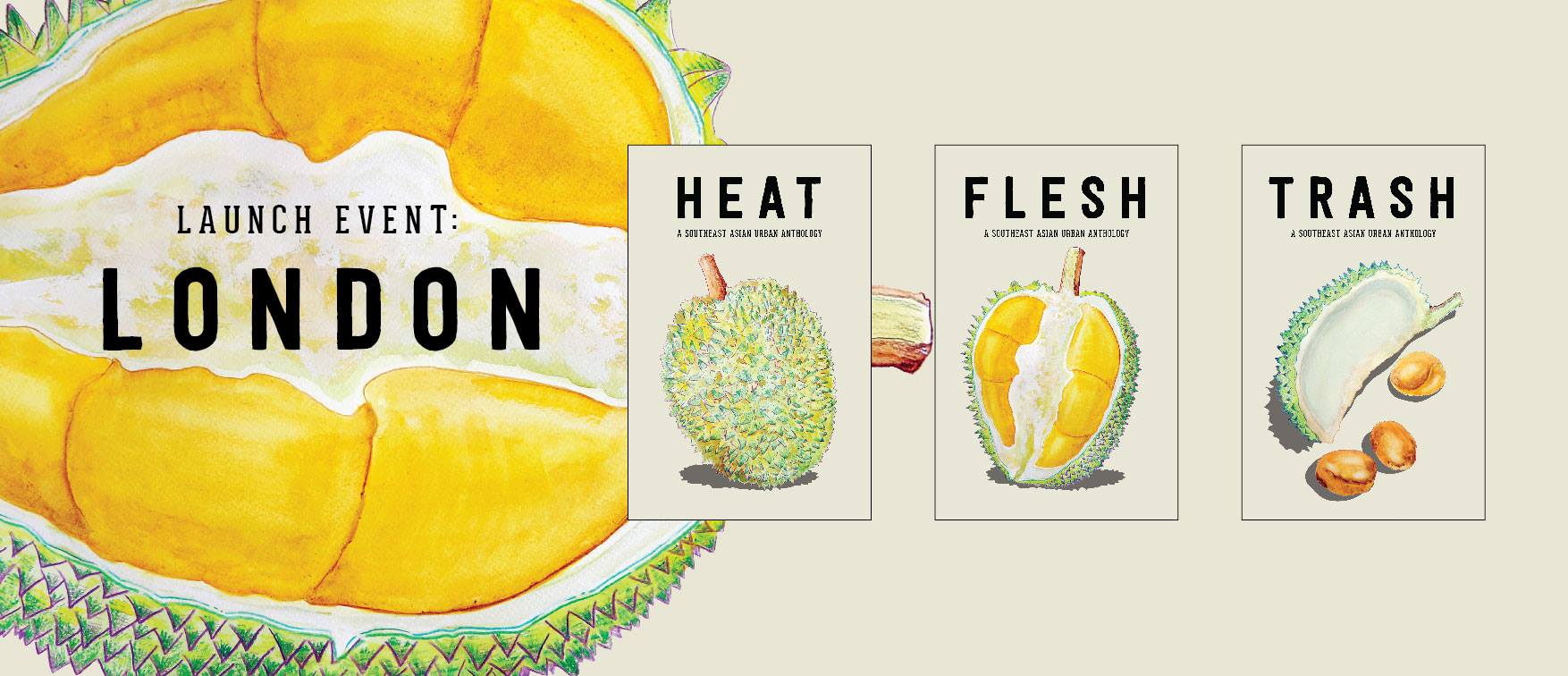 Copies of the anthologies will be available for sale at all six branches of Daunt, on Amazon, and in Malaysia and Singapore. They are already available in ebook format on Smashwords.