Orla had been doing well in the session up until the point where the young Thai masseuse who called herself Rabbit asked her to sit up and cross her legs.
Orla did as she was told. Rabbit squatted behind her and began digging her elbow into the back of Orla's shoulder. Orla held the towel over her breasts with one hand, and bowed her head. That's when she began to cry. The tears dripped right into her lap.
Rabbit stopped. 'I make you hurt?'
'It's not you,' said Orla. 'Just another bad day.'
'I go on?' said Rabbit.
Orla wiped the tears from her eyes, nodding. She concentrated on the sound of the bamboo flute filtering through the room. Rabbit pushed her knees against Orla's back and placed her hands on either side of Orla's jaw. She stretched Orla's head up and back, making her spine arch. She finished by clapping her hands all over Orla's back.
'Done,' she said.
She slipped out and slid the door closed.
Orla felt dizzy as she got off the table. Her body smelled like massage oil and Tiger Balm. The room didn't have a mirror but Orla knew her hair was all messed up. She pulled out the elastic and tried to flatten it as best she could. She also knew there'd be an embarrassing towel imprint on her chin and cheeks but there was nothing she could do about that.
Out in the waiting room Rabbit had left a cup of green tea for her to drink.
Underneath the cup was a business card.
'For you,' said Rabbit.
The card was thick and white, bearing capital letters embossed in blue.
THE SISTER COMPANY, it said. THERAPY, LIFE COACHING & COMPANIONSHIP FOR THE MELANCHOLIC.
Below the capital letters was a phone number.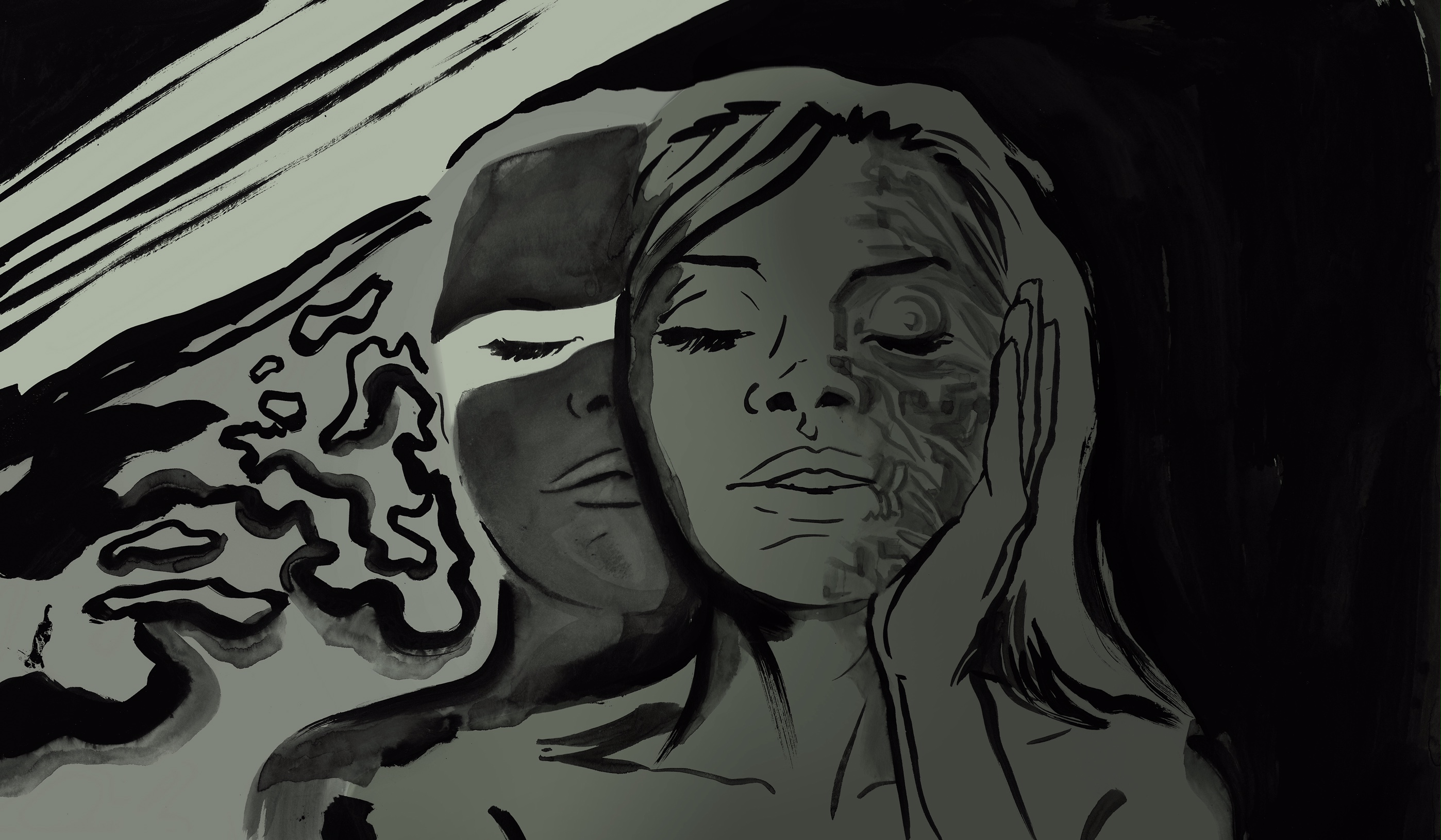 Rest the rest of this story in Seizure Online Edition 1. Illustration by Matt Huynh.