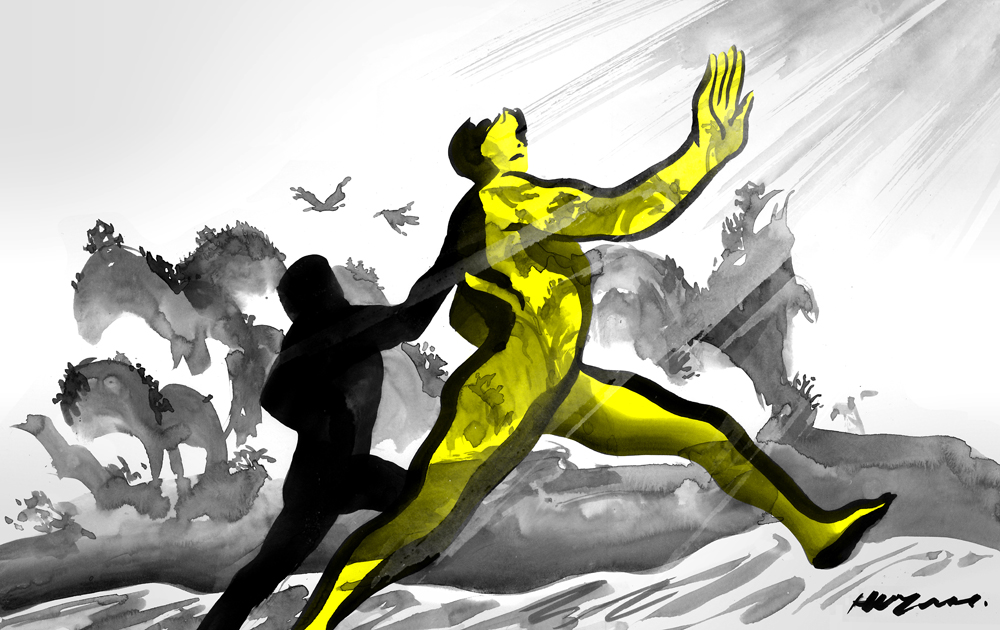 My short story, 'The Three-Dimensional Yellow Man' is out today in the 3D Yellow Man Edition of The Lifted Brow (Digital Edition Volume 5 Issue 1).  

It's about a one-dimensional yellow ninja who steps out of a 3D film and into a plush red theatre on George Street, to the bemusement of local cinemagoers.
The story was picked up by current Brow chief, Sam Cooney, and edited by Johannes Jakob. Matt Huynh did some amazing illustrations to accompany the piece.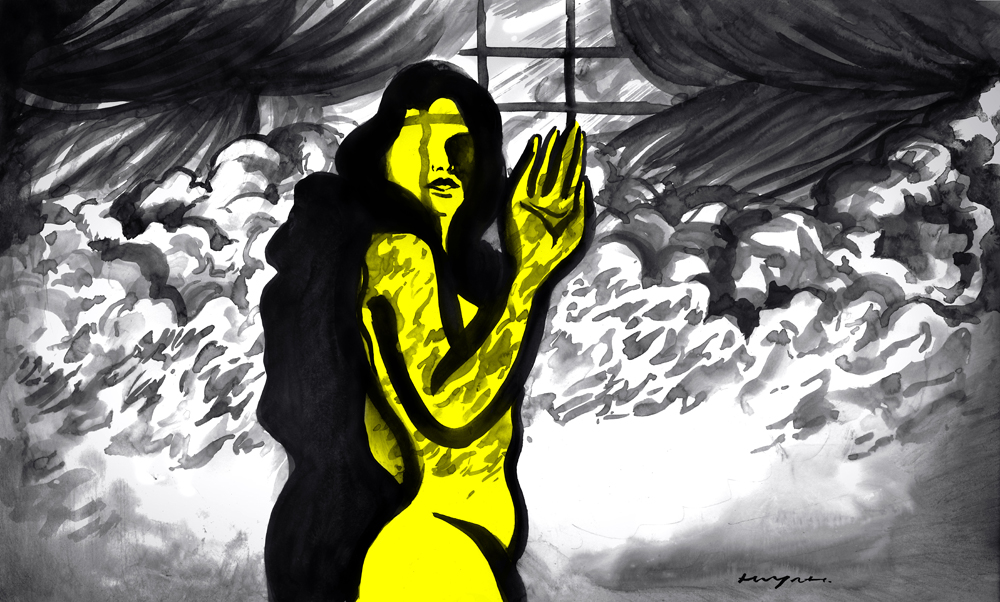 'The Three-Dimensional Yellow Man' was originally shortlisted for the 2013 Overland Victoria University Short Story Prize for New and Emerging Writers. The story is required reading this year for Dr Jane Park's unit of study, 'Race and Representation', at the University of Sydney (Department of Gender and Cultural Studies). In March, I'll be giving a guest lecture to students of the course with a focus on the theme 'Stereotypes and How to Subvert Them'. 'The Three-Dimensional Yellow Man' will also be taught at the University of Melbourne and potentially Monash University.
Thanks to Sam, Jojo, Matt, Jane, HK Tang, Tseen Khoo, Audrey Yue, Olivia Khoo, Sandra Schneiderman, Melissa Saunders and Andrew McGovern for their support and advice during the story's journey to publication, and to Tom Cho, for being happy to let me use one of our Twitter exchanges on racism as material for the story.
You can read 'The Three-Dimensional Yellow Man' (accompanied by a third illustration by Matt) via the Lifted Brow app, which houses all of the Brow's digital editions. The 3D Yellow Man Edition also includes work from Sam Wallman, Phil Estes, Matt Banham, Inés Estrada, Briohny Doyle, Angelo Giunta, Marijka Gooding and Katie Parrish.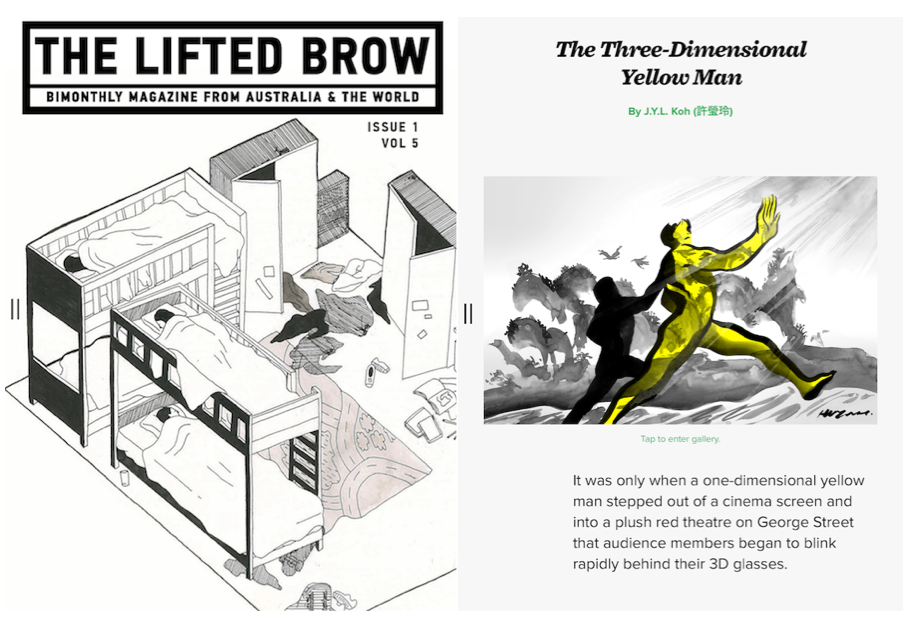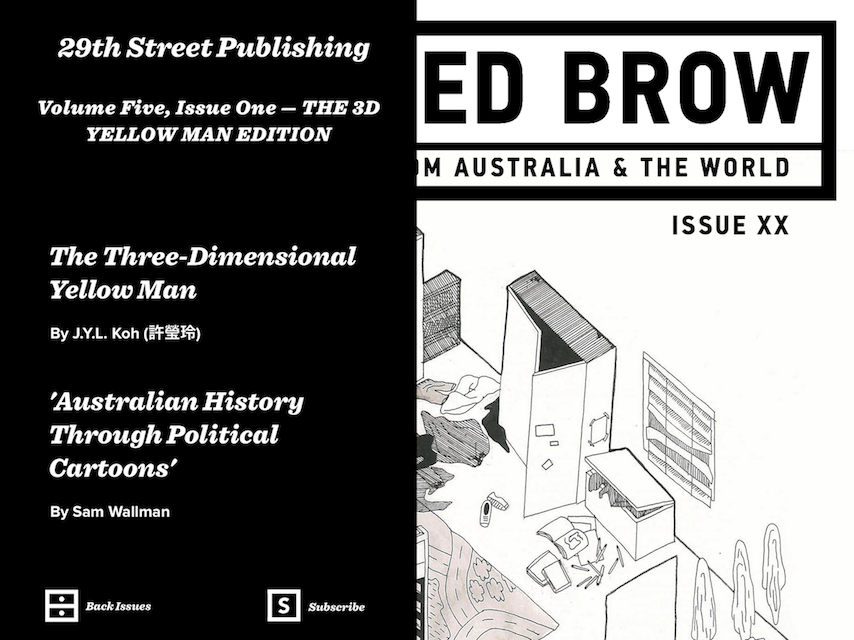 The app is a free download that includes one issue. After that, you will be given the option of purchasing additional issues or subscribing for the year. If you subscribe, you will be getting access to content from one of Australia's best literary/arts journals, which has been called 'the London Review of Books of the bizarro world'. Contributors have included Tom Cho, Matthew Salesses, Michelle Law, Benjamin Law, Alice Pung, Tao Lin, David Foster Wallace, Neil Gaiman, Rick Moody and Christos Tsiolkas. 
I've posted the opening paragraphs of 'The Three-Dimensional Man' here. Hope you enjoy the story.