Andrew Nott is an artist who works at Soundworks Studios, where I write. My camera and I hung out with him one afternoon as he put the finishing touches on his new collection.
You can find out more about Andrew and his work at http://www.andrewnott.com/.
I've decided to make a habit of blogging about the studios of other creatives, so stay tuned if you're as nosy as I am.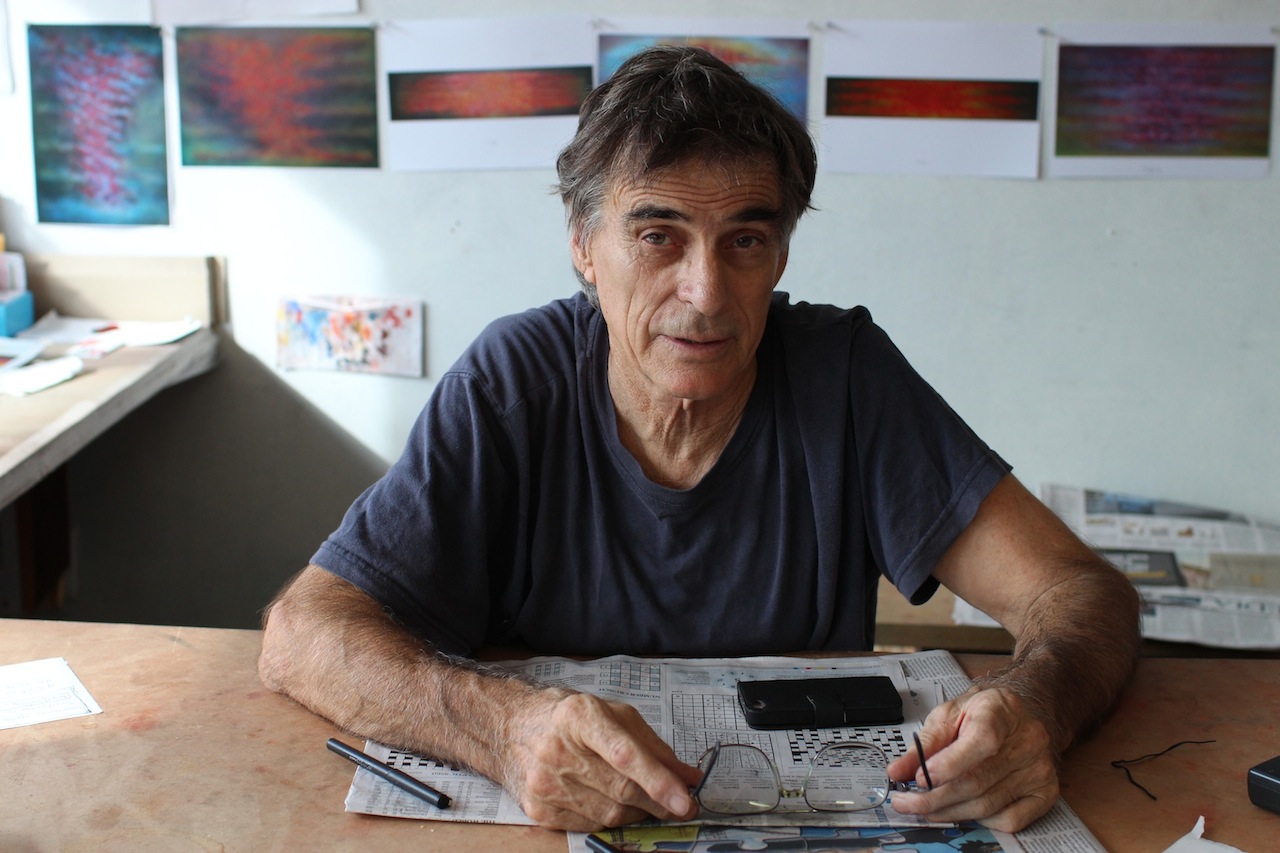 Update (4 October): Andy is a finalist for the 62nd Blake Prize with an artwork from the collection featured in this post. The exhibition will be at the new University of New South Wales College of Fine Arts (COFA) gallery space in Paddington, NSW, from Friday 18th October to Saturday 16th November 2013.